—

Website Optimization By Design
SEO

, WEB DESIGN &

GREEN WEB HOSTING
In my years of designing websites and developing promotions for small businesses, I've tried out a lot of services, tools and software in an effort to make my life easier. That means solving problems and accomplishing my goals while working within a limited budget and testing any free tools that are available to me. 
At this point, I've developed a collection of my favorite tools. These free or high-value subscriptions allow me to develop reliable, user-friendly websites. They allow me to connect business owners to their customers in new ways, whether its online or in-store. They allow me to create a greater online presence for businesses with accurate information and professional graphics for web promotions and marketing campaigns. 
I used these tools to build this website, and I recommend them to most of my clients. If you hire me, I'll recommend them to you. Take the free trials for a test drive, or dive right in. They are some of the best tools for marketing yourself, understanding your customers, improving the look and feel of your website and ranking higher in relevant searches. 

This WordPress site was built using
Divi (by Elegant Themes)
. Full disclosure: I am a lifetime member of Elegant Themes. That should tell you something. Most of my clients' websites have been built with Divi. If not at first, we eventually made the jump. After more than a decade of website building for various purposes, after entertaining annual website subscriptions and proprietary services with Wix, Squarespace, GoDaddy, and Google Sites, and after trying other WordPress page builders like Elementor and Beaver Builder, I keep coming back to the Divi Theme on WordPress.
I love the Divi Builder!
It is the best, most user-friendly page builder I've ever used, not to mention it's easy on the eyes. Most of the modules and functions I could ever need are already built-in with endless options for customization, and opportunities for HTML and CSS coding throughout.
Pair the Divi theme with some of the plugins I'm recommending (and any on-page corrections that can be identified through Google Search Console and Page Speed Insights), and you will have a professional-looking website in no time. You can make quick progress by selecting from their 100's of pre-made industry layouts. Simplify their page layouts and focus on one subject in the content of each page for holistic SEO as you go. You will increase page load speed by dumbing down the stylizations. Don't get too crazy with animations, scroll effects, overlays, and shifts in content. Keep it tasteful, and design with mobile in mind from the very beginning.
I am currently developing my WordPress websites with Ionos, including this one. Not only is it way more affordable than many other hosts, it's also faster. The WordPress
web hosting
options are much cheaper than major competitors. Even common add-ons to your subscription such as their
website builder
, security and
SEO
tools are cheaper.
Purchasing new domains is quick and inexpensive.
Getting 1-on-1, 24/7 support is shockingly easy by phone or chat. I had used GoDaddy for years because most of my clients' websites were already hosted there. After switching to Ionos, it's embarassing to think back on all the time I wasted simply waiting for support staff. Often I would get disconnected, run out of time, or transferred to the wrong department. Then I would re-explain my situation and re-verify my account status. None of that happens with Ionos! It's a dream.
Of all the reasons I love Ionos, Green Hosting means the most to me. Environmentally conscious hosting is built into their mission. They have energy-efficient offices, recycle old servers, and practice environmentally responsible travel. Their largest data center in the U.S. runs completely on wind energy. That means FrederickSEO.com is wind-powered. How cool is that!
What powers your website?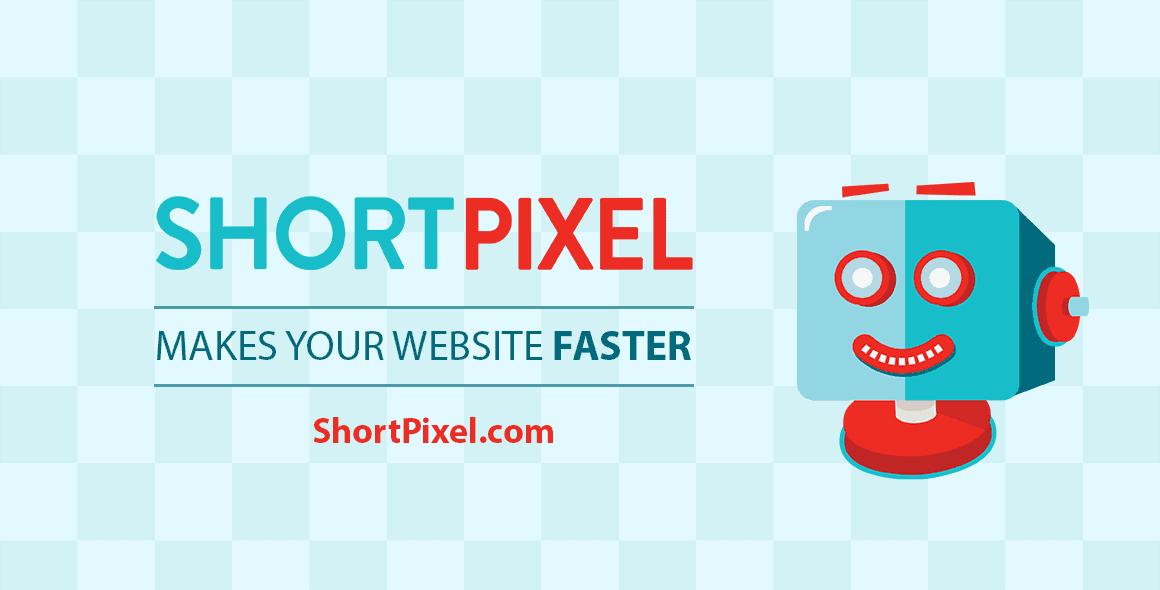 ShortPixel has great offerings that can increase the speed of your website right now. I recommend starting with their Image Optimizer plugin, one of the most popular WP installs. It's free, quick to set up and it makes a difference in your page load times immediately.
Try different settings to find what works best with your theme and plugins. Take into account the number, size and purpose of your pictures, and where they fit into your current theme. For example, artist portfolios need to find a balance between load times and distortion when resizing and compressing their pictures. ShortPixel allows you to keep your original images, and select which other sizes are stored for faster serving. The plugin can also remove EXIF tags and serve NextGen .webp image files to front end users of your site. This all translates to added speed and security.
If you have a lot of pictures to process, you may need to buy some rendering/storage credits. Not to worry those credits are inexpensive and they go a long way!

BrightLocal is basically a one-stop SEO shop for business owners. When I need to learn how your business is ranking across the web, I can generate a Local SEO report in just a few minutes. That report will reveal where your business is listed, if that information is accurate, if you have customer reviews, social media analytics, how your website can be improved, and even how your business ranks against local competition. There are so many tools wrapped in their services. Businesses have the option to use it themselves or hire an SEO agency to manage their accounts. Sign up for the 14-day free trial to explore the dashboard before making any expensive decisions.
Look at our About Frederick SEO page, and you'll see our local SEO strategy. BrightLocal's services align perfectly with our methods, and give our services deeper insight and organization. We focus on getting customer reviews, key business citations and links, as well as identifying on-page issues on your website. Fix those issues, and you will improve your customers' user experience, increase page load speeds, and ultimately rank higher on search engine result pages.
If you can believe it, BrightLocal has features that help with all of that. Plus, they offer 1-on-1 demos and great tutorial videos that break down how to use each feature and what effect it can have for your local business.
I use these tools on most of my WordPress sites, and I recommend them to all of my clients. Some of the links above are affiliate links.